The internet has become a popular learning tool for students of all ages. It is no surprise then that online science tuition has become more popular among ICSE students.
This is because online science tuition offers several advantages over traditional classroom instruction.
First, online science tuition allows students to learn at their own pace. Second, online science tutors can provide individualised attention to each student. Third, online science tuition gives students the opportunity to learn from anywhere in the world.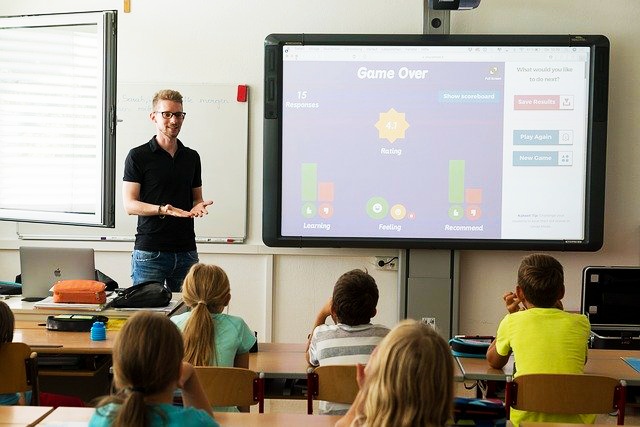 There are many questions that may pop into your head while searching for good quality home tutors. Like where can you find the top Delhi tutors for your child? Or why should you hire atutor for ICSE board especially for private science tuition?
The most important reason for this is that it can help your child improve in the science subjects and give him that extra help that he may require. This will, in turn, add to his self-esteem and propel him to work harder to keep up the momentum of improvement.
Must Read
Benefits of having Online Tutors
Personal attention: In a class of 40-50 students a student may not get enough attention from the teachers. Thus, when you hire a good tutor for your child he gets all the attention and the teaching is done according to the student's needs. Doubt clearing also becomes simpler.

Timings are flexible: Opting for hiring a home tutor

means that timings can be adjusted according to your preferences. Classes can be scheduled as frequently as you want with room for change. It is also preferable as the tutor comes to your home so the student's time is not wasted in traveling.

Can provide directed help:

Home tutors for ICSE board

especially science tutors are required as they provide specific help to the student to help him or she do better in their first major exam. This examination requires studying according to a pattern that can be best provided by qualified home tutors. This will help your child be better prepared to tackle the papers and be more confident with time management.
Online Tuition for Class 10 ICSE
Are you appearing for the ICSE Class 10 boards this year? Are you worried about not being able to cope with the syllabus? Do not worry! Dr. MS Khan Sir is here to help you. He is providing online tuition for Class 10 ICSE students.
Dr. MS Khan Sir has been teaching for more than 20 years now. He has taught in some of the best schools in New Delhi and has helped many students achieve excellent results in their exams. He has now started providing online tuition for Class 10 ICSE students so that they can prepare well for their exams without having to leave their homes.
The online tuition classes will be held twice a week for one hour each. In these classes, Dr. MS Khan Sir will cover the entire syllabus of Class 10 ICSE. He will also provide tips and tricks on how to solve difficult questions.
Best Online Tuition for Class 9 ICSE
Dr. MS Khan Sir, who is one of the most experienced and renowned online tutors for Class 9 ICSE students, provides affordable and quality online tuition for Class 9 ICSE students.
His online tuition classes are very popular among students and parents alike. Dr. MS Khan Sir has been teaching online for more than 20 years and his vast experience and knowledge in the field of academics is unmatched.
He provides personalised attention to each and every student and ensures that they understand the concepts thoroughly before moving on to the next topic.
His online tuition classes are interactive and engaging, and he uses a variety of multimedia tools to make learning fun and interesting for his students.
Why private science tuition from top Delhi tutors is good for your child
Private science tuition helps to make science subjects easier for your child. They clear doubts and explain the topics thoroughly. Your child also has the opportunity to ask them to repeat topics that they may not have understood the first time.
A better understanding of these difficult subjects means that your child doesn't need to memorize everything.
Thus, we see that having access to good home tutor especially for the science subjects is crucial for your child and one of the best in the business is Science Home Tutor. Here you will find the Top Delhi tutors who will help your child to greatly improve in their studies.
Best ICSE Online Tutorials
Dr. MS Khan Sir is known for his excellent teaching methods and his dedication to helping students succeed.
He has been teaching for over 20 years and has helped thousands of students achieve their dreams of getting into top colleges.
His online tutorials are the best in the business and have helped countless students prepare for their ICSE exams.
If you want to get the best possible score on your ICSE exams, you need to check out Dr. MS Khan Sir's online tutorials.
ICSE Online Tuition Fees
The ICSE Online Tuition Fees are 750 INR per hour. This fee is for the online tuition of the ICSE students. The online tuition is provided by the experts who have cleared the ICSE exams with good grades.
The online tuition is a great way to prepare for the ICSE exams without having to go to a coaching class.
Online GCSE Science Tuition
As the academic world moves increasingly online, so too does the range of tuition options available to students. One such option is online GCSE science tuition, which can provide a flexible and convenient way to learn.
There are a number of advantages to online GCSE science tuition. Firstly, it can be tailored to the individual needs of the student, as each learner can work at their own pace.
Secondly, online learning can take place anywhere and at any time, making it ideal for busy families or those with other commitments. Finally, it allows students to receive one-to-one support from a qualified tutor without having to leave the comfort of their own home.
If you are considering online GCSE science tuition for your child, then there are a few things you should bear in mind.
Conclusion Points
As the ICSE students prepare for their board exams, many of them are turning to online science tuition to give them an extra edge. But why do they need it? Let's take a look.
ICSE students have to contend with a more difficult syllabus than their counterparts in other boards. They not only have to learn regular science concepts, but also advanced concepts that are usually taught in college.
You Should Read Also